David Bollier

He is an author, activist, blogger and consultant who spends most of his time exploring the commons as a new paradigm of economics, politics and culture. He has been on this trail for about fifteen years, working with a variety of international and domestic partners. In 2010, he co-founded the Commons Strategies Group, a consulting project that works to promote the commons internationally.
Bollier is a frequent international speaker, conference and workshop organizer, contributor to book anthologies; designer of courses on the commons; and advisor and strategist on commons-related issues. He has hosted the educational film, "This Land Is Our Land: The Fight to Reclaim the Commons"; taught "The Rise of the Commons" course at Amherst College as the Croxton Lecturer in 2010; and served an expert witness for the "design commons" in a trademark lawsuit.
He was Founding Editor of Onthecommons.org and a Fellow of On the Commons from 2004 to 2010. He is co-author or co-editor of seven books on the commons. These include Silent Theft: The Private Plunder of Our Commons Wealth (2002), an analysis book about copyright and trademark law over the commons; Brand Name Bullies: The Quest to Own and Control Culture (2005); Viral Spiral: How the Commoners Built a Digital Republic of Their Own (2009); The Wealth of the Commons: A World Beyond Market and State (2012); Green Governance: Ecological Survival, Human Rights and the Commons (2013); and the book that most encapsulates his thinking on the commons: Think Like a Commoner: A Short Introduction to the Commons (2014).
In 2014, Bollier co-edited, with John Henry Clippinger, From Bitcoin to Burning Man and Beyond: The Quest for Identity and Autonomy in a Digital Society (ID3 and Off the Commons Books) The anthology of 15 essays describes new tech developments that are enabling new forms of self-organized governance, secure digital identity and user control over personal data.
From 1984 to 2010, Bollier worked with American television writer/producer Norman Lear on a variety of non-television, public affairs projects, and for many years he was also Senior Fellow at the Norman Lear Center at the USC Annenberg School for Communication and co-founder and board member (2001-2011) of Public Knowledge, a Washington policy advocacy organization dedicated to protecting the information commons. In 2012, he won the Bosch Berlin Prize in Public Policy for my commons work from the American Academy in Berlin. This entailed a residential fellowship and travel in Europe. Bollier lives in Amherst, Massachusetts.
---
Isaac Mao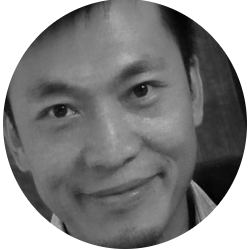 Isaac was Described as the first blogger in China by The Guardian. He co-founded CNBlog.org in 2002 to evangelize grassroots publishing and sharing in China.
Based on Social Brain Foundation (SBF) Isaac built up since 2005, he supported a series of his initiatives in China to advocate and practice Free Access, Free Speech and Free Thinking, etc. He also brought Creative Commons project into China.
In 2009, Isaac coined the term  Sharism , a new philosophy explains how a fully connected world transforms its society and human being, and possibly related to emergent super intelligence. He invented  "RT € in 2008. The short format for "Retweet" is now widely adopted in social media sphere. Sharism was rewarded as "Idea of the Future" by Davos Communication Forum.
As a symbol of his strong stance voice against censorship in China, as well around the world, his open letter to Google founders in 2007, called global attentions on the responsibilities of multinational enterprises to support Internet freedom. Later as a board member to Tor Project ,  advisory to Global Voices Online  and GreatFire.org, etc., He fostered more global collaborations to conquer the censorship issues with both technical and social solutions .
As a global bridge in civil society, Isaac is regular speaker/keynote to World Economy Forum, Web 2.0 Summit , Wikimania , Chinese Internet Research Conference , Ci'Num, PICNIC and other global digital culture events. He was also jury member to Prix Ars , The Deutsche Welle International Blog Awards, etc.
---
Kate Swade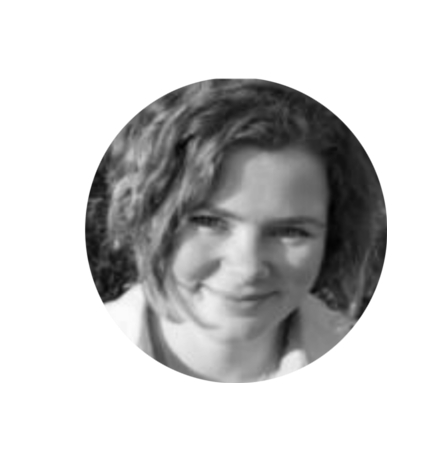 Development Manager at Shared Assets, which exists to promote and support community management of woodlands, waterways, parks, green spaces and coastal areas in the UK. Shared Assets supports the productive and enterprising management of environmental assets and the development of new, commons-based models of their governance.
Kate is also a 2013 Clore Social Leadership fellow, and she has a background in working with communities to help them take more control over their built environment, and to do it in a socially enterprising way. She is interested in how community ownership and management of land and buildings can transform our cities and towns for the better, and how a commercial mindset can bring social benefits.
She is also a trustee at Toynbee Hall, a multi purpose social justice charity in east London.
---
Mayo Fuster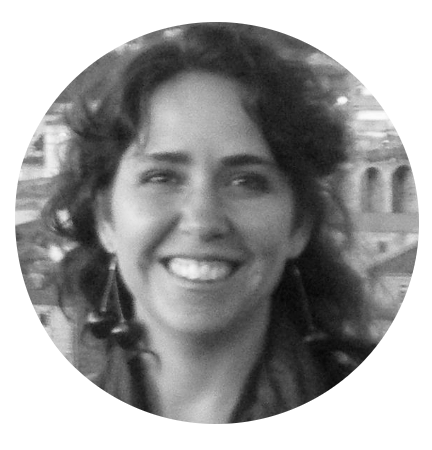 Mayo was born in Oliva (Valencia) and has been living in several places. She has being active or has developed research in the field of social movements (Global Justice Movement, Free culture movement and 15M/Indignados movilization in Spain); online communities; common-base peer production; Internet and politics; public policies. She specializes in methods triangulation, online methods and action-participation research. Her first and founding organizing experiences was as part of the Moviment de Resistencia Global of Catalonia (MRG) and the People Global Action networks.
She has developed techno-political tools such as maps and directories of social movements organizations in Catalonia, and at the European level, and a E-library for and on social transformation together with Euromovements action research node, as part of InfoEspai social center in Barcelona that she also co-funded. She has worked also in Eyfa (Amsterdam) for a european network on enviromental issue. She took part on the Communication Commission of the International Council of the World Social Forum and European Social Forum. She was a researcher at the Institute of Government and Public Policies (University Autonoma of Barcelona), European foundation Transform! Europe, and Telecom France and a promoter of Networked Politics collaborative action research, co-foundered and organized the 2009 and 2010 editions of the Free Culture Forum (Fcforum) and of 2011 Building Digital Commons Forum.
She is currently a faculty affiliate at the Berkman Center for Internet and Society at Harvard University. Additionally, she is member of the Institute of Government and Public Policies at the Autonomous University of Barcelona, where she directs the research group on digital commons IGOPnet.cc and is the principal investigator of the research project "Information, culture and knowledge: New citizens' practices, new public policies" (funded by the Spanish Government Subprogram of Fundamental Research Projects) and the european project p2pvalue.eu, She is a member of the Advocacy Board of the Open Knwoledge Foundation; member of the Research Committee of the Wikimedia Foundation; Amical Viquipedia (linked to Catalan Viquipedia) and of Cosmos – Consortium of social movements studies at the European University Institute, and collaborates with the P2P Foundation.
Mayo holds a degree in Economics (specializing in Economic Analysis and Quantitative Studies) a degree in Social and Cultural Anthropology, a Master of Research in Political and Social Sciences from the European University Institute; a post graduate degree in advanced studies on Social movements and urban studies; and a Masters in Management and Promotion of Non-Governmental Organizations. In 2010, she concluded her PhD thesis at the European University Institute in Florence under the supervision of Professor Donatella della Porta, where she explored the democratic logic of the Internet in knowledge-making processes and the relationship between governance models, participation and collaboration growth.
---
Michel Bauwens

(born 21 March 1958)
Michel is a Belgian Peer-to-Peer theorist and an active writer, researcher and conference speaker on the subject of technology, culture and business innovation.
"Michel Bauwens is the founder of the Foundation For Peer-to-Peer Alternatives and works in collaboration with a global group of researchers in the exploration of peer production, governance, and property. He has co-produced the 3-hour TV documentary Technocalypse with Frank Theys, and co-edited the two-volume book on anthropology of digital society with Salvino Salvaggio. Michel is currently Primavera Research Fellow at the University of Amsterdam and external expert at the Pontifical Academy of Social Sciences (2008, 2012). In Belgium, he published a best-selling interview transcript, with Jean Lievens, De Wereld Redden, met peer to peer naar een post-kapitalistische samenleving, which is nearing its third printing after a few weeks (February 2014).
Michel Bauwens is a member of the Board of the Union of International Associations (Brussels), advisor to Shareable magazine (San Francisco), to Zumbara Time Bank (Istanbul) and ShareLex. He is also scientific advisor to the "Association Les Rencontres du Mont-Blanc, Forum International des Dirigeants de l'Economie Sociale et Solidaire" (2013-) and in the Advisory Board for the 'Fourth International Conference on Degrowth for Ecological Sustainability and Social Equity'. He functioned as the Chair of the Technology/ICT working group, Hangwa Forum (Beijing, Sichuan), to develop economic policies for long-term resilience, including through distributed manufacturing. He writes editorials for Al Jazeera English. He is listed at #82, on the Post-Carbon Institute(En)Rich list.
In the first semester of 2014, Michel was research director of the floksociety.org research group, which produced the first integrated Commons Transition Plan for the government of Ecuador, in order to create a 'social knowledge economy', with fifteen associated policy papers.
Michel currently lives in Chiang Mai, Thailand, has taught at Payap University and Dhurakij Pandit University's International College, as well as IBICT, Rio de Janeiro. He is a founding member of the Commons Strategies Group, with Silke Helfrich and David Bollier, organizing major global conferences on the commons and its economics. In his first business career, Michel worked for USIA, British Petroleum, Riverland Publications, Belgacom, and created two internet start-ups, respectively on intranet/extranets (E-Com) and interactive marketing (KyberCo), which were sold to Alcatel and Tagora Holdings."
@mbauwens
Biography at P2P Foundation website.
---
Primavera De Filippi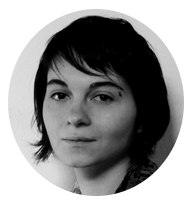 She is a researcher at the CERSA / CNRS / University Paris II. She is currently a research fellow at the Berkman Center for Internet & Society at Harvard, where she is investigating the legal challenges of "governance-by-design" in online decentralized architectures, such as Bitcoin, Ethereum etc. In addition to her academic research, Primavera acts as a legal expert for Creative Commons in France, as a coordinator for the Open Knowledge Foundation, and as an administrator of the Communia association for the public domain.