We think of our inception as humans. Hundreds of years of research have showed us that for one of us to have the chance to step on the planet it is necessary that at least two cells join. These cells are no more special than the others, it's a community of millions, and within the community, many will be lost between the sheets… However, sometimes the right circumstances arise for these very different, yet complementary cells to get together and become one, a human being… and the beauty of our life is to see how you actually are a billion cells. From two to one and from one to billions who self-organize with the information they carry within their very existence in order to create the complexity that is a human being like you.
Although we do not remember, we once organized in a peer-to-peer way,and that allowed us to be here today. Thus, we propose to do it again. We will now introduce the people who are booting the process as part of one of the councils, through their experience and life story. Your first mission will be to find other peers to develop together and form and organize the different councils.
Biography
Michel Bauwens
Commons Council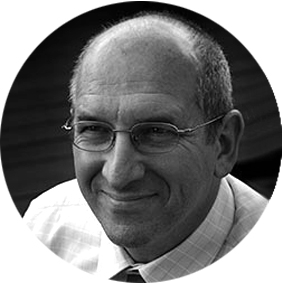 (born 21 March 1958)
Michel is a Belgian Peer-to-Peer theorist and an active writer, researcher and conference speaker on the subject of technology, culture and business innovation.
"Michel Bauwens is the founder of the Foundation For Peer-to-Peer Alternatives and works in collaboration with a global group of researchers in the exploration of peer production, governance, and property. He has co-produced the 3-hour TV documentary Technocalypse with Frank Theys, and co-edited the two-volume book on anthropology of digital society with Salvino Salvaggio. Michel is currently Primavera Research Fellow at the University of Amsterdam and external expert at the Pontifical Academy of Social Sciences (2008, 2012). In Belgium, he published a best-selling interview transcript, with Jean Lievens, De Wereld Redden, met peer to peer naar een post-kapitalistische samenleving, which is nearing its third printing after a few weeks (February 2014).
Michel Bauwens is a member of the Board of the Union of International Associations (Brussels), advisor to Shareable magazine (San Francisco), to Zumbara Time Bank (Istanbul) and ShareLex. He is also scientific advisor to the "Association Les Rencontres du Mont-Blanc, Forum International des Dirigeants de l'Economie Sociale et Solidaire" (2013-) and in the Advisory Board for the 'Fourth International Conference on Degrowth for Ecological Sustainability and Social Equity'. He functioned as the Chair of the Technology/ICT working group, Hangwa Forum (Beijing, Sichuan), to develop economic policies for long-term resilience, including through distributed manufacturing. He writes editorials for Al Jazeera English. He is listed at #82, on the Post-Carbon Institute(En)Rich list.
In the first semester of 2014, Michel was research director of the floksociety.org research group, which produced the first integrated Commons Transition Plan for the government of Ecuador, in order to create a 'social knowledge economy', with fifteen associated policy papers.
Michel currently lives in Chiang Mai, Thailand, has taught at Payap University and Dhurakij Pandit University's International College, as well as IBICT, Rio de Janeiro. He is a founding member of the Commons Strategies Group, with Silke Helfrich and David Bollier, organizing major global conferences on the commons and its economics. In his first business career, Michel worked for USIA, British Petroleum, Riverland Publications, Belgacom, and created two internet start-ups, respectively on intranet/extranets (E-Com) and interactive marketing (KyberCo), which were sold to Alcatel and Tagora Holdings."
@mbauwens
Biography at P2P Foundation website.
---
Enric Duran Giralt
Ecosystem Council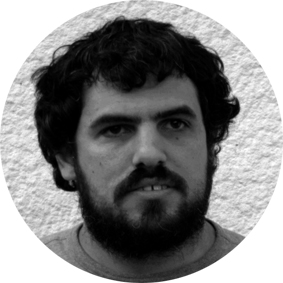 (Vilanova i la Geltrú, 23 April 1976)
Activist in different social movements from 1999 onwards, like Global Resistance Movement, solidarity economics and Degrowth Movement.
On September 17, 2008, he publicly announced that he had expropriated dozens of Spanish banks of nearly half a million euros as part of a political action to denounce what he termed 'the predatory capitalist system'.
From 2006 to 2008, Duran took out 68 commercial and personal loans from a total of 39 banks with no guarantees or property as collateral. He had no intention of repaying the debts, and used the money to finance various post-capitalist movements as a civil disobedience action. In September 17 2008, Duran released both an article entitled "I have "robbed" 492,000 euros from those who rob us the most, in order to denounce them and build alternatives for society". This was published in the free magazine Crisis, in Catalan, of which 200,000 copies were printed and distributed by volunteers throughout Catalonia. A second newspaper, We can! Live Without Capitalism was distributed on March 17, 2009, and a third, on September 17, 2009.
In 2010 Enric co-founded the Cooperativa Integral Catalana where he is still an active core member today.
On 2011-2012 he was involved in the 15M movement and was extending the economical disobedience movement related to the Derecho de Rebelion Manifiesto, producing a detailed Manual. In early 2013, he was involved in the Call for the Integral Revolution.
Enric Duran was not presented to the court that was to begin on February 12 2013, sending an statement arguing his absence. He declared himself an Integral Disobedient and decided to promote Restorative Justice as an alternative to the old justice system. A process of restorative justice is ongoing but meanwhile his location remains unknown.
In 2014, he, as a part of the CIC, launched Coopfunding platform and also Radi.ms Magazine.
Last months, Enric has been part of the Faircoin Dev Team and has created the Fair Coop initiative from scratch.
---
Stacco Troncosso
Ecosystem Council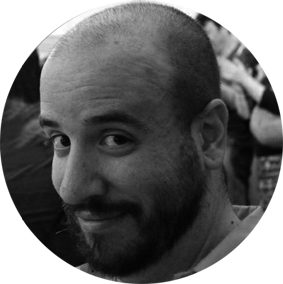 (Madrid, 1975)
Stacco Troncoso (Madrid, 1975), is the founder of the P2P translation collective "Guerrilla Translation", as well as part of the development team for the P2P Foundation and editor for the P2P Foundation blog.
A writer, auto-didact musician, and professional translator since 1998, Stacco grew up in London, England, and returned to Madrid, Spain to study Fine Arts in 1992. His music, featuring guitar, effect pedals and electronic processing, has been featured in podcasts and radio programs such as The C-Realm Podcast, The Vortex with Jennifer Marie Joyce at KUSF in Exile, and The Brainmeats! Podcast.
For Guerrilla Translation, Stacco has translated texts by Naomi Klein, David Graeber, Charles Eisenstein, Douglas Rushkoff, among others. Stacco has also translated films directed by Ken Loach, Stephen Frears, Kim Ki-duk, Ian Mackenzie and Bong Joon-ho. In addition to completing two books of poetry, several of his poems are included in the Occupy Wall Street Poetry Anthology. (See "About" for additional information about how Stacco founded Guerilla Translation!).
---
Amir Taaki
Technical Infrastructure Council
(born 6 February 1988)
British-Iranian video game and computer software developer. Taaki is best known as a Bitcoin project developer and for pioneering many open source projects. Forbes listed Taaki in their top 30 entrepreneurs of 2014. In 2009 and 2010, Taaki made his living as a professional poker player. His experience with online gambling attracted him to the Bitcoin project. He founded a UK Bitcoin exchange called "Britcoin", which was succeeded in 2011 by a new British exchange called Intersango. In April 2011, Taaki and Donald Norman established the Bitcoin Consultancy, a group focused on bitcoin project development. Taaki created the first full reimplementation of the Bitcoin protocol named libbitcoin, worked on the Bitcoin client Electrum and created other command line utilities around Bitcoin and the network.
The Bitcoin standardisation procedure (BIP.) was started by Taaki.
In 2013, Amir Taaki founded the Dark Wallet project as a privacy, scalability and integrity centered Bitcoin Wallet. Dark Wallet is a first step into a series of products that will touch upon tools for markets, governance and organisation. These are tools we need for our own communities, where we aim to create self-managed spaces.
---
Pablo Martin
Technical Infrastructure Council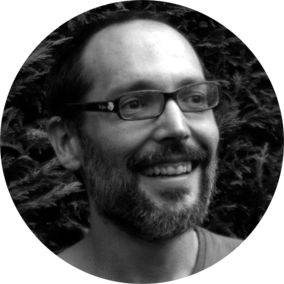 (born May 16th 1979)
Free software developer and activist since 2001. Lead developer in several projects: delvj, blender2crystal, lorea, darkwallet, also participated in others like crystalspace, xsser, freej, as well as the Apricot project with the Blender foundation. Squatting around the world for 10 years: Udondo Gaztetxea (leioa), labo-3, labo-4, huerta de las letras, buenavista 4 (madrid), la fibra (mataró), ruysdael (amsterdam). In recent years moved to rural recolonization projects such as Calafou, now looking to promote an open source city to establish mechanisms for long term autonomous zones and the new economy. Participated in some of the early hacklabs in spain: Metabolik, Cielito lindo, Hacklab Nómada, as well as more recently in the Cooperativa Integral Catalana. Funder of lorea collective and develover of social networks like n-1.cc .
Senior developer of Dark Wallet, and coauthor of Dark market proof of concept, now forked to openbazaar.
He is developing the Coop Wallet for Fair.Coop
As you can see, there are many positions to fill and conform the councils, and you too can be part of it.
This post is also available in: Spanish French Portuguese