Enric Duran Giralt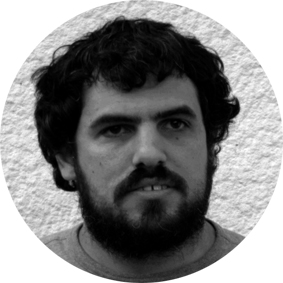 (Vilanova i la Geltrú, 23 April 1976)
Activist in different social movements from 1999 onwards, like Global Resistance Movement, solidarity economics and Degrowth Movement.
On September 17, 2008, he publicly announced that he had expropriated dozens of Spanish banks of nearly half a million euros as part of a political action to denounce what he termed 'the predatory capitalist system'.
From 2006 to 2008, Duran took out 68 commercial and personal loans from a total of 39 banks with no guarantees or property as collateral. He had no intention of repaying the debts, and used the money to finance various post-capitalist movements as a civil disobedience action. In September 17 2008, Duran released both an article entitled "I have "robbed" 492,000 euros from those who rob us the most, in order to denounce them and build alternatives for society". This was published in the free magazine Crisis, in Catalan, of which 200,000 copies were printed and distributed by volunteers throughout Catalonia. A second newspaper, We can! Live Without Capitalism was distributed on March 17, 2009, and a third, on September 17, 2009.
In 2010 Enric co-founded the Cooperativa Integral Catalana where he is still an active core member today.
On 2011-2012 he was involved in the 15M movement and was extending the economical disobedience movement related to the Derecho de Rebelion Manifiesto, producing a detailed Manual. In early 2013, he was involved in the Call for the Integral Revolution.
Enric Duran was not presented to the court that was to begin on February 12 2013, sending an statement arguing his absence. He declared himself an Integral Disobedient and decided to promote Restorative Justice as an alternative to the old justice system. A process of restorative justice is ongoing but meanwhile his location remains unknown.
In 2014, he, as a part of the CIC, launched Coopfunding platform and also Radi.ms Magazine.
Last months, Enric has been part of the Faircoin Dev Team and has created the Fair Coop initiative from scratch.
---
Etienne Hayem

Blogger and lecturer in the field of complementary currencies, is also Wutao musician and teacher. He began studying medicine but he changed course and entered l'ISTEC (High School of Commerce and marketing) .In 2009, took a Masters in organizing events, and his Memory of the future treatment of growth and energy medioambiante 2030.
Prior to 2008, Etienne was still interested in the refounding of Monetary System: in his view, the currency is the blood of the societies. Several journeys have allowed him to see that the evils are similar all over the world and he got the chance to learn about Zapatistas and global justice fights. Since summer 2007, he published items to prevent followers against the coming crisis in his blog, and explaining the financial system.
He collaborates with several specialists on complementary currencies as Noubel, Lietaer, Forest or Derudder and 2013 he also participated in a meeting for projects driven by the Region Ile de France.
He is the initiator of SYMBA, a project based in Ile de France where they will implement a local currency to connect businesses, citizens, collectives and organizations in the region. Nowadays they are creating a cooperative for this project as a service for the commons and to enable them to manage together this tool.
---
Lirca
 
She followed the conventional trajectory of collecting different official titles ( Translation and interpretation degree, master in public management and sustainable development) and a wide experience in meaningless "great opportunities" jobs. She introduce herself to activism thanks to the Degrowth movement and the ILP campaign against transgenics done by " Som lo que sembrem" (we are what we sow). Since then, she has boosted several self-managed projects ( like CIC, that even if she is not currently and active member, she was a co-founder and co-idealizer of it). She is constantly learning, investigating, practicing and sharing the principles of a solidarity social economy, the agroecology and self-managing in all and each ambit of life ( like health, education, economy and politics).
Nowadays she lives in Brazil, where she has begun to boost projects based on agroecological production of food, the SAFs ( Agroforestal systems), the medical plants and the community development ( trying to break with assistentialism) in Ubatuba. At the same time that she also collaborates in the commission of the social economy municipal plan and solidarity within the municipal territory which has started to act in order to connect all different projects and persons which has affinity with FairCOOP.
---
Orsan Şenalp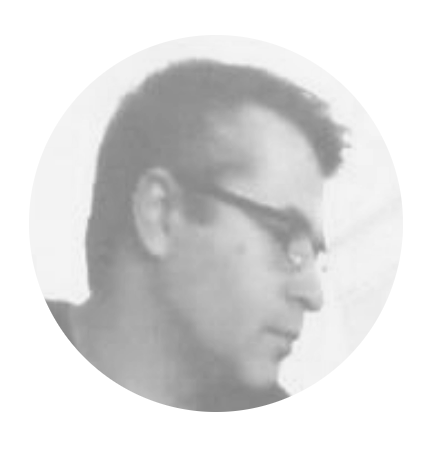 He is the founder of NetwOrg. Orsan currently manage and coordinate several online projects like Social Network Unionism blog, Networked Labour website and email list, and Global Networked Labour Union (GNUnion) project. He continuously think, talk, act, research, write, invent, present, share, and collaborate with others in diverse fields of, among others distributed and networked politics, transnational and informational political economy of labour and social movements, collaborative online self-organizing and action, and collective campaigning.
Previously Orsan worked for Turkey and the Netherlands based trade unions, NGO and advocacy groups like DISK, Oleyis, Tudef, FNV Bondgenoten, Transnational Institute, TIE-Netherlands. At the international level, He played an active interlocking role in Reclaiming Public Water Network, People's Water Forum, Labour and Globalisation Network, Joint Social Conference and Alter Summit processes. He is affiliated to New Unionism Network and on a daily basis I do manage tens of online social media accounts, online communities that are engaged in communication and networking activity; most of them are in relation to labour and social justice activism, and union organizing.
---
Stacco Troncosso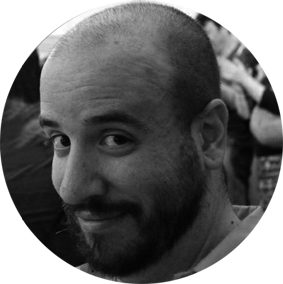 (Madrid, 1975)
Stacco Troncoso (Madrid, 1975), is the founder of the P2P translation collective "Guerrilla Translation", as well as part of the development team for the P2P Foundation and editor for the P2P Foundation blog.
A writer, auto-didact musician, and professional translator since 1998, Stacco grew up in London, England, and returned to Madrid, Spain to study Fine Arts in 1992. His music, featuring guitar, effect pedals and electronic processing, has been featured in podcasts and radio programs such as The C-Realm Podcast, The Vortex with Jennifer Marie Joyce at KUSF in Exile, and The Brainmeats! Podcast.
For Guerrilla Translation, Stacco has translated texts by Naomi Klein, David Graeber, Charles Eisenstein, Douglas Rushkoff, among others. Stacco has also translated films directed by Ken Loach, Stephen Frears, Kim Ki-duk, Ian Mackenzie and Bong Joon-ho. In addition to completing two books of poetry, several of his poems are included in the Occupy Wall Street Poetry Anthology. (See "About" for additional information about how Stacco founded Guerilla Translation!).
---
Stella Strega

Coming up to half a century old now, Stella was a scientist, youthworker and artist, then social activist, experienced community organizer and counselor long before she discovered permaculture, in 1992.
But as soon as these rivers of experience came together she started doing permaculture in her home and neighbourhood, which later became the Green Adventure urban permaculture project that she coordinated from 1995 to 1999 and was awarded several national prizes. All this time she has deepening her study and practical understanding of Permaculture – both the design science and the movement, and especially in empowering and educating people about sustainability, and proving that we can change our enviroment, together.
In 1999 Stella took a sabbatical position in La Palma, in the Canary Islands, to help set up a new permaculture project there. After working with many rural projects, learning to grow food on a larger scale and to speak spanish (a language she had always loved) she decided to stay on the Island and set up a 5 year action-research experiment in permaculture action-learning, in order to better understand how to support people in applying this crucial design science to the real world, much more effectively, especially for designing themselves much more coherent, ethical and satisfying lives. During this time she also coordinated the setting up NodoEspiral starting in 2004, which later became the Integral Permaculture Academy.
From 2006 she has been designing and building the infrastructure of what in 2011 became the 8thLife eco-village project, where she lives and continues living her passion for intensive integral permaculture design action-research and learning.
---
Bram Krevits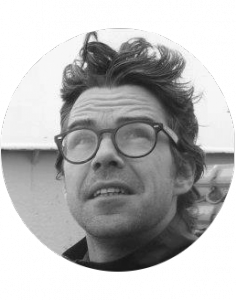 Bram is head of the design department at the royal academy for fine arts in Ghent (Belgium) and has a background in media-art and digital culture. He is also teaching on network society and p2p culture. From 2003 till 2011 he has been creating the Cimatics festival in Brussels, a festival for digital culture. More recently he was organising 'Atelier de stad' in the city of Ghent, experimenting with smart citizenship with a focus on combining critical design and peer-production. He is also collaborating on 'Het Spilvarken', an organisation experimenting with commons-based food production and distribution in the city.