Notes from the First FairCoop General Assembly
FairCoop's First Year
FairCoin expansion in Greece, news on La Directa
The (fascinating) history of the alternative cryptocurrency that could save Greece (and perhaps the world)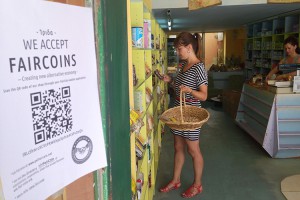 Enric Duran, also known as Robin Banks, meets me in an encrypted chat room because he still lives in hiding. "To survive I had to hack the monetary system, isn't that funny?" he says.
"The first years of hiding in the underground, for security reasons I was using Bitcoin to manage some of the aspects of my situation," explains Duran, who says that the more he learnt, the more he realized the potential of that "disruptive technology". From then on, the idea of using a cryptocurrency, which allows you to avoid state and bank dependence, to advance the values of what he calls "the integral revolution" was born. He is talking here of a revolution which is nothing more, and nothing less, than a proposal for a post-capitalist society of Duran and the collective around him. Their idea is based on the re-empowerment of people in the decision-making process of all areas of our life, such as the economy, the politics, the society and the culture, among many others, and in a stateless environment. "In April 2014, I came to recover a cryptocurrency which has been abandoned, called Faircoin, and we used it as a tool to build a global open cooperative which we called FairCoop," types Duran. Since then, with Thomas König, an Austrian programmer, who soon joined the project, this dispersed collective of activists, hackers and agitators have been dedicated to developing, testing and imagining everything that could be possible outside the capitalist world, the states, whilst under a cooperative umbrella and with a virtual currency.
"The first years of hiding in the underground I was using Bitcoin for security reasons to manage some aspects of my situation", explained Duran.
May every week be FairCoin Week!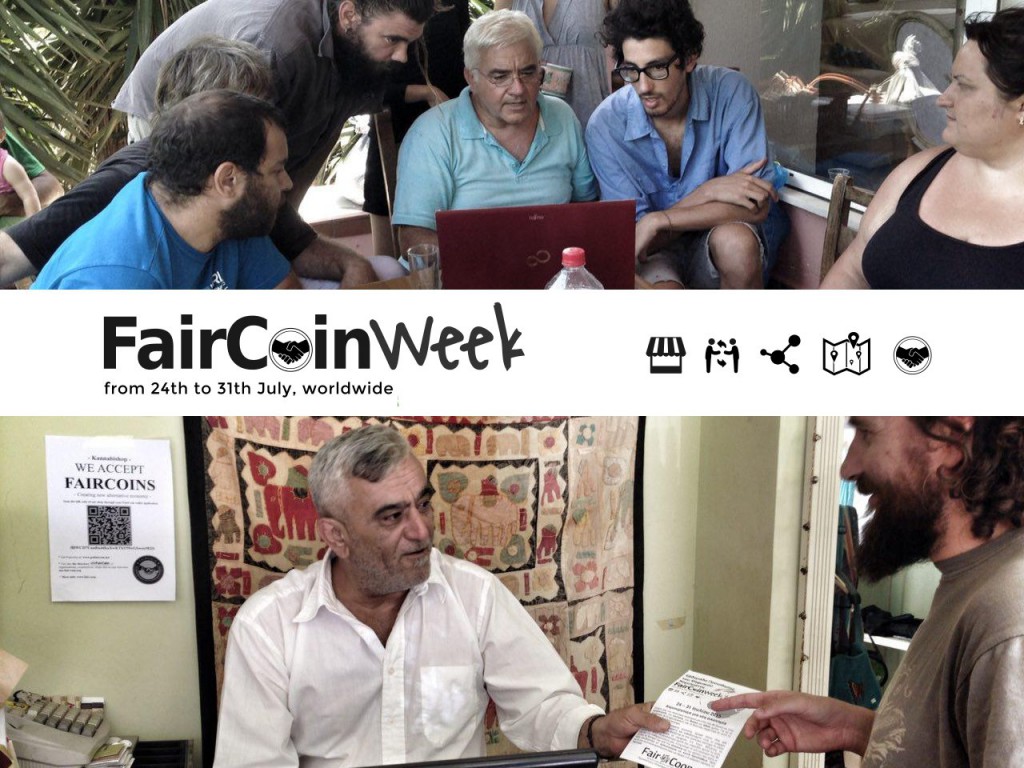 Summer Camp on!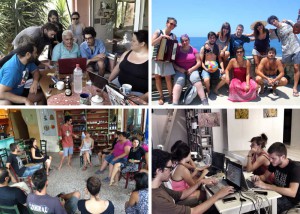 This summer, some people have bet on a different type of activism. They prepared their backpacks and filled them with the enthusiasm and motivation to help build a fairer world. And so began the adventure in the middle of the Mediterranean Sea!
Having come from different parts of the world (Alicante, Barcelona, Berlin, Bogota, Castellón, Madrid, Prague, Valencia …), these people landed on Crete bound for the FairCoop Summer Camp, to share experiences and knowledge,  build alternatives and interact with groups of local activists.
Whilst there, they are participating in various activities. Every day they work on projects related to the development, communication and dissemination of FairCoop (during FairCoin Week) and also get to know and work with different groups on the island.
The Summer Camp FairCoop team has already conducted several talks about Faircoop, monetary alternatives, cryptocurrencies, "Wallet Install Parties" and some weekend visits to explore the island's projects, establish connections and strengthen local initiatives. The agenda is cooperative and open :).
At Rethymno summer camp participants spoke with members of the cooperative Halikouti coffee and with some farmers from the area, also they met with some cultural groups of students, with  radio Psalidi and with the anti-fascist movement, the Syntrofi restaurant, the Kivwtio group, the cooperative school Koxlias, the Kaloumpa coffee cooperative and the "without middle-men" solidarity network .
Heraklion is working daily with the groups and communities like Commons Lab (
co- organizers of the Heraklion CommonsFest
), Evangelismos Squat, the Platform group, the Network Project and social cooperative Apokinou Kalesa with 3 main development areas: agriculture, culture and education. Already there have been a couple of meetings on monetary alternatives for Greece and we expect to work on an agenda of concrete proposals to coordinate a network of collaboration and solidarity based on economic solidarity and a common infrastructure that includes multiple connections, trusted systems and tax disobedience among others.
We are only half-way through the Summer Camp and we still have a lot of things ahead to see and share. There are more enriching activities and experiences coming for sure
Come and join us! >>>
FairCoop give away 40 FairCoin for you to participate in FairCoin Week!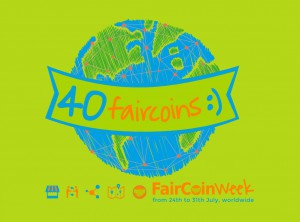 + info:
FairCoop Launches "Faircoin week" | Jul 24-31
Breaking the ECB's 'Corralito' in Greece!
Fairtoearth new video · Cash out Faircoin in an ATM whenever you need to!
FairtoEarth from Nomad on Vimeo.
*For now only available in ATMs in Spain, Poland and Mexico.
This post is also available in: Spanish Catalan Greek Italian